Biotrak® Headless Resorbable Compression Screw System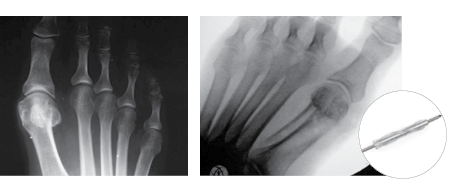 Patient History: The patient is a 59-year-old female with long standing pain with shoe wear despite attempts at extra width shoes and orthotics. The deformity has worsened over the last two years and she is currently unable to wear any shoes other than tennis shoes. On physical examination, the hallux is abducted and the distal end of the metatarsal head is prominent.
Specialty Instrumentation
Minimally Invasive
The cannulated pin and system instrumentation — including the plunger, micro drill, cannula, and single and double trocar guide wires — facilitates insertion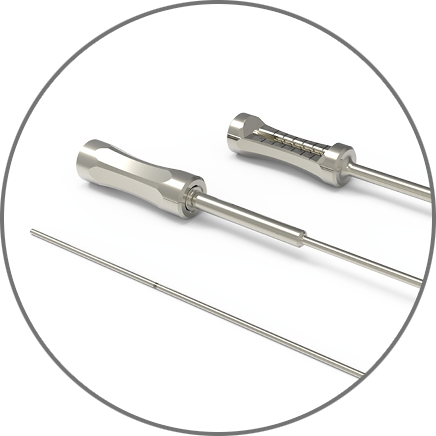 Biotrak Applications
Femoral Condyle
Interphalangeal Fracture
Humeral Condyle Fracture
Radial Styloid Fracture
Patella
Radial Head Fracture
Hammertoe
Avulsion Fracture
Phalangeal Fracture
Small Bone Fragments
Small Bone Arthrodesis
Small Bone Osteotomies
Biotrak Helical Nail
Osteochondral Defects
Radial Head Fractures
Bunions
Shear Capitellum
Radial Styloid Fractures
Ulnar Styloid Fractures
Small Bone Chevron Osteotomies
DIP & PIP Fusions
Hammertoes
Biotrak Pin
Osteochondral Dissecans Fragments
Radial Styloid Fractures
Ulnar Styloid Fracture
Chevron Osteotomies
DIP & PIP Fusions
Hammertoes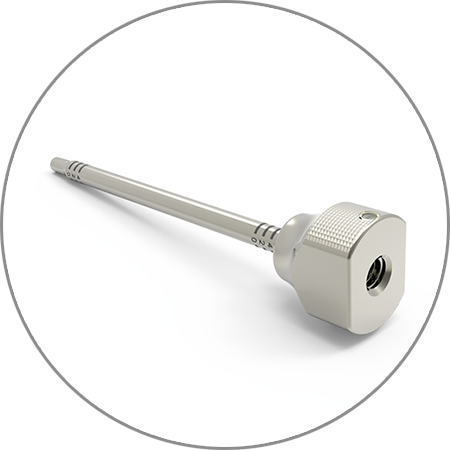 Ejector
The ejector releases the driver from the screw in a controlled manner. Laser marks on the ejector indicate the depth of the proximal end of the screw beneath the bone's surface.